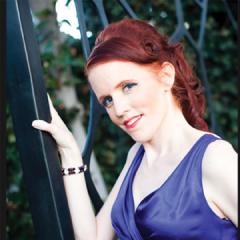 Deborah E is a Jazz Singer, who loves writing and helping others. As she puts it, "All of us have had lives. Well, we have lives. We have loved. We have lost. We have survived. Some of us have secrets. Some of us may not. Regardless of our past and regardless of what the future holds, we can choose how we live and how we look at our lives. I choose to be positive, with a persistence. Come, join me on that journey. Come take my hand, and I will walk with you."
We also have a choice to be positive people or negative people. We even have the choice to be a combination of both. Oh, yeah, some of us are realists .
Deborah E chooses to be positive, with a persistence to move forward, continuing to be positive. Join her in her journey. Laugh, cry, but, whatever you do, keep the positive and keep it with persistence.
Meet Deborah E, the musician
Deborah E, often referred, fondly by her fans, as the "Lady D."
She brings her love of Jazz to life in her newest project, Albumette.
Deborah E is a smooth and sultry summer night on Bourbon Street… Classy with a dash of sass… Proof that the jazz greats have not been sacrificed to processed pop.
Deborah, born in Minneapolis, has been singing since the tender age of three, winning awards and captivating many with her memorable voice and coquettish, sometimes sassy, attitude. She grabs life by the horns and hangs on, never letting life's setbacks affect her positive outlook. In fact, her blog, scatnstyle.com, was recently listed as one of the top 50 positive thinking blogs by a group of Psychologists!
She intrigues many with the infusion of her personality into her music and continues to captivate her audiences with a "style all her own…always entertaining."
She comes from a musical family, in the US and Canada, inheriting her musical energy and interpretation from her beloved grandmother, a local piano-playing celebrity.
She began songwriting when she was thirteen. When she wasn't playing the piano and singing, she was watching musicals starring Rosemary Clooney and Doris Day, while frequently flipping the channel to watch Soul Train.
While enjoying the musical genius of Ella Fitzgerald and the blues of B. B. King, she has been inspired to create a "style all her own," having been called the "Crème brûlée" and the "girl with the golden voice."
Approaching the stage with a poise that a New York film director described as an "Aristocratic," she adorns her presentation and hooks her audience with the way that she "grabs those songs" and puts true soul, grit, and passion into her music.
She has remained #1 in Jazz in the Los Angeles area since October 25, 2010 (ReverbNation Charts) and has been nominated for "Artist on the Verge" as well as requested artist for a pre-Grammy event Gifting Suite.
She intrigues many with the infusion of her personality into her music and continues to captivate her audiences with a "style all her own…always entertaining."
Meet Deborah E, the humanitarian
The 5 Hugs A Day Campaign
httpv://www.youtube.com/watch?v=IdRH-I_dMKw