So you have come up with your resolutions. You are pretty sure that you are balanced in your approach. You are also sure you have not overloaded yourself, your loved ones, or any other area of your life. Ok, you are all set. But, there is this twinge of fear that remains. Can you really meet the goals that support those resolutions?
We have covered differences between resolutions (summary) and goals (specific) in our previous articles. Most notable are the following:
Resolutions express our general desire for improvement. Goals convert that into a measurable objective.
It is important to understand the distinction between goals and resolutions.
Click to Tweet

What are "Resolutions with Tested Goal-Setting?"
Whether you are looking up something like "Tim Ferriss Fear Setting PDF" in Google or challenging yourself to a brain teaser to identify what we mean, you are liable to arrive at an answer. I guess that could be said about anything, eh? Oh, by the way… On the topic of Tim Ferris… He also has 30-day challenges like what we are doing here. (Not that I would want you to leave PositivePersistence.com to check it out right now, but I always like to be helpful 🙂 ).
But, back to our definition of Resolutions with Tested Goal-Setting… And, by the way, that is something I came up for for the title of this article. I did not take it (or borrow it) from anyone else. It is simply words from an English dictionary 🙂 But, now I will define it and what I was thinking for THIS article, ok?
Sometimes I fear failure in long-term goal-keeping success.
Click to Tweet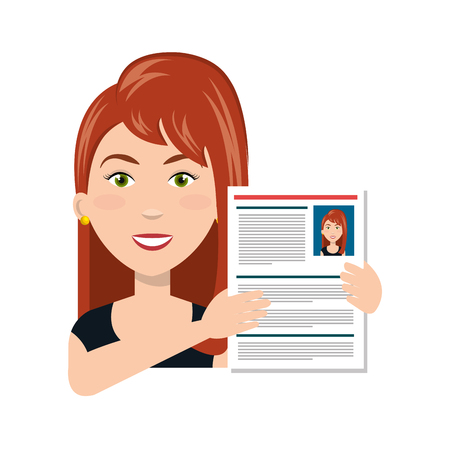 We will be talking about Smart Goals (a.k.a. S.M.A.R.T. Goals) in a couple of days, so stay tuned, or check out the Article Page for links to these articles. (Likely, by the time you are reading this, it will be there. 🙂
By using a time-tested process (i.e. Project Management Institute) of setting goals and supporting their completion with tasks that feed into that goal (also called objective) you are using tested goal-setting strategies. Through that process and method, you can reach success (even long-term success) with your resolutions.
That is Resolutions with tested goal-setting.
Define Your Goals (Objectives)
Let's review for a moment…
Resolutions are somewhat abstract. In spite of what you may hear, even from others who say they are experts on the topic, the resolutions are not meant to be the measurable component of the equation. That is handled by the goals that support the resolutions.
Remember, it is like a funnel. On the top part of the funnel, you have the resolution, the big part, where the ideas go into the funnel. From there, working your way down, are the goals that support that resolution. Then, as you move further downward, you have the tasks that help you accomplish the measurable goal. These are generally scheduled on a calendar so that you ensure that you are being accountable toward reaching your goal. See, you are going further down the funnel, until you get to the bottom, which is a success. I'm almost picturing one of those frosting tubes, with little candies popping out and the reward would be those candies (or frosting). But, then, maybe I am just hungry 😉
Check out the SocialWebCafe.com "resolution funnel graphic" below.. a ways down this page. It will give you a graphical view of what I just described. By the way, this concept was developed by me, Deborah Anderson, and not taken or even seen on anyone else's site, book, or any other item. If you see it again, elsewhere, it is either a copy of what I have developed or someone else happened to think of the same thing (which is not impossible). I own both properties, this one at PositivePersistence.com (psychology) and SocialWebCafe.com (social media marketing) 🙂
In the meantime, be hungry with me, thinking candies, candy-making, cookie-making, frosting and all that good stuff. Then, you can check out a way to eat healthier foods that taste good!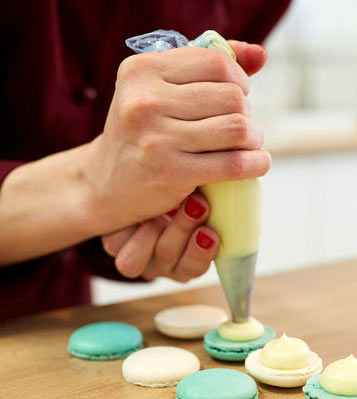 ---
---
Snack Without Guilt - Your taste buds have never had it so good! 100 Healthy Raw Snacks & Treats (affiliate link) is the definitive guide to good-tasting snack foods that only sound like they are fattening.
---
---
It is possible for your resolution to be sort of ongoing. We already know that the goals have endpoints (while the resolutions do not). So, I suppose, if you wanted to, you could have a resolution like "Improve my health" and create a goal like "exercise every other day for the next two months" which has an endpoint of two months and a measurable component of a yes/no on whether the exercise was done. You could then reuse the same resolution of "Improve my health" with a goal of not eating brownies more than two times per week for x number of months, again with endpoints and measurable components. See how a resolution could be ongoing or reusable? It doesn't have to be, but it could 🙂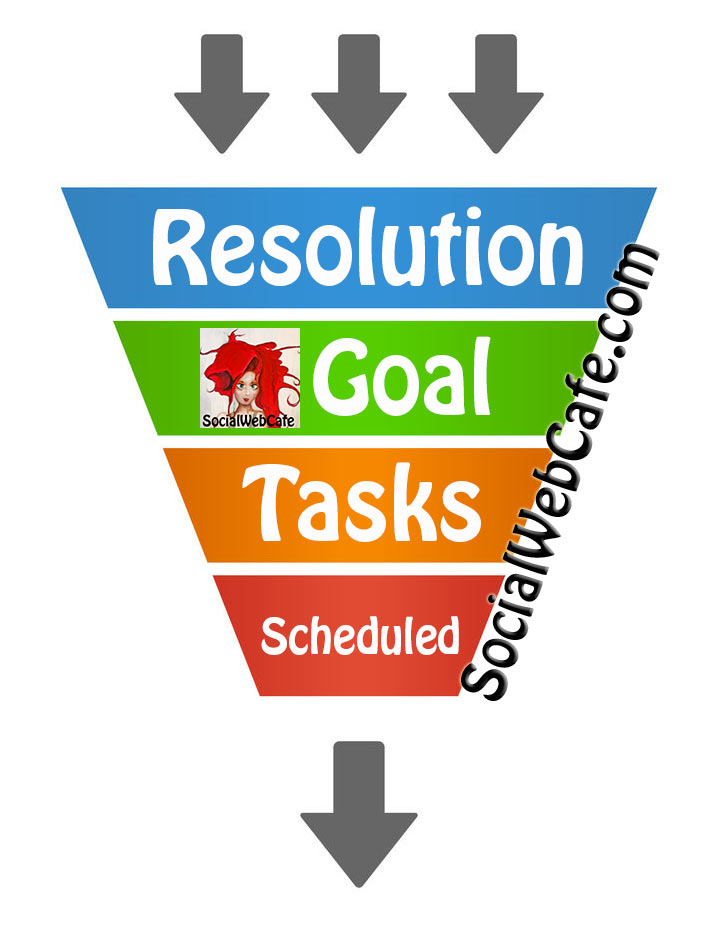 ---
Have you been a bit lost in your business (or personal life)? Fortunately, Deborah is an I/O Psychology Expert and is here to help you figure out just that, the balance between the home and the work - work/life balance, that is!

So, go sign up for the no-obligation 15 min consultation to get the ball rolling today!
---
So, you see, it is that combination of the inspiring resolution, with the measurable goal and a project management approach.
You have your resolution, like the one mentioned above, in improving your health. Now, you need to ask yourself what needs to be accomplished (goal) in order to say that you have improved your health (in this example). When you answer that question, you have defined a goal. Now, if you want to have a couple of goals feeding into one resolution, you can ask that same question again and see what you come up with for the same question. If you have answered it, you have now defined your second goal.
Now, you don't want to overwhelm yourself with too many goals. So, be sure to determine how many goals you should have and no more than that amount.
You can either brainstorm all of the possible goals and wean them down to the quantity that you can handle, or you can limit yourself to the quantity as you are asking yourself the question(s).
Personally, I like to brainstorm and then prioritize and trim off the goals that make my list too long. That way, I can relax and just brainstorm everything I can think of for my goals. Well, technically, I am asking myself that question over and over, to come up with the goals that support the resolution.
You can also use the brainstorming method to come up with the initial resolution. And, remember, with your quantity, it can relate to resolutions and/or goals. So, for example, if you only want to work with FOUR goals (which is a lot, by the way), you may want one resolution (like our health resolution) with four goals that funnel into that resolution (like exercise, sleep, gym membership, and food). You may also decide to have two resolutions, with two goals funneling into each of the resolutions or even three and one. Yes, I love math.. what can I say. But, the key is to ensure that you don't have too many goals on your "keep" list when you are done with this exercise. Ok?
Keep your goals clear, specific, and measurable.
Reverse-Engineer What is Needed
What is reverse-engineering? It is when you take something and ascertain what was involved in making it.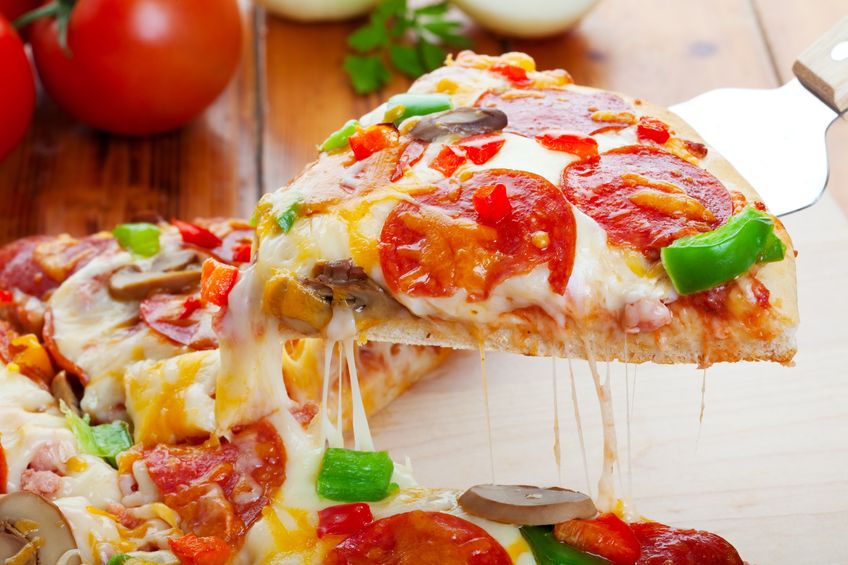 Let's use a pizza as an example.
As you look at a slice of pizza, you could ascertain what is on the pizza. So, maybe you know how to make the pizza dough, or you purchase pizza dough that you can back, or you purchase already-made pizza crust. From there, it is a matter of adding the pizza sauce and toppings.
By looking at the piece of pizza, you can make a list of the toppings. Likely you are able to ascertain most of them. This would especially be the case if you taste the pizza (i.e. determining what cheese(es) have been used).
You have reverse-engineered the pizza! You are ready to write down the steps (and ingredients) to make your own pizza.
Define Your Tasks
So, when you are reverse-engineering what is needed, as it relates to your resolution(s), you are taking the subsequent goal(s) and looking at those goals, like the pizza, and making a list of what is needed to reach the goal(s).
Just like the recipe (ingredients and steps) that you have come up with via reverse-engineering for your pizza, you are reverse-engineering your goals. Now, it is time to write down what needs to be done (steps) to reach those goals.
What have you done? You have come up with a plan (like a recipe)!
Decide How to Monitor or Review
Not only do you need the ingredients and steps (instructions) for your plan, but also other components, similar to what would be included in project management.
So, you may want to think about adding how you plan to measure your progress and track your success. Also, you will want to celebrate your success, so it is helpful to track it.
A great example of tracking your success would be to use the example of health resolutions. A site like FitnessPal.com helps you to record things like what you eat, what exercises you perform, and measurements of your body. This is one method of tracking the tasks that you would perform to reach a goal that fits under the resolution umbrella of fitness.
Put Your Plan into Action
Without using this method for my resolution of recording an album, I would not have reached #1 in Los Angeles for over a year (and most recently #3 in the world)! So, what you see below (if you do not have an ad-blocker) would not have come to be without resolutions and proper goal-setting, along with the defined tasks, scheduling, and putting the plan into action. That, and of course my friend, Alan O'Day (R.I.P dear friend), Denny Martin, and my wonderful husband, Michael (Seaside Records).
---
You may also listen at Deborah E, Jazz Singer
---
Celebrate Your Success!
Following some of this tips and guidelines presented in these articles will help you to define resolutions and subsequent goals that are indeed attainable. By reaching your goals, you have been successful with your resolutions.
Here are some quick tips and suggestions to keep in mind:
Have patience. Success doesn't happen overnight.
If you do make a mistake (i.e. miss a day of exercising), give yourself a pass and look forward, rather than back at the past.
Keep reviewing your progress so that you can 1) celebrate those successes! and 2) keep on track with your progress.
You can still be successful even with a couple of missed tasks. It's ok.
Small steps add up to success.
In celebrating your success, celebrate the completion of tasks as well as the attainment of the goal and the resolution. These are all reasons to celebrate!
These celebrations (and aware of your successes) also help to motivate you toward future successes.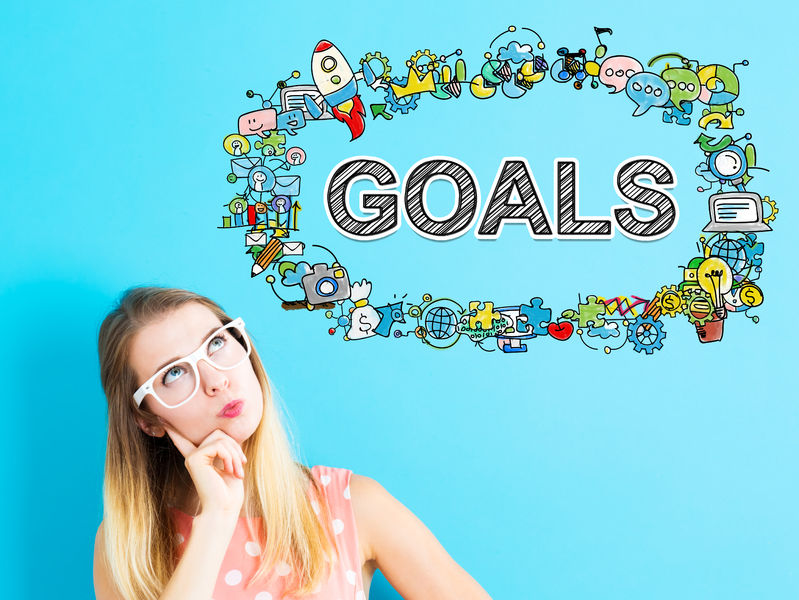 What to Look Forward to in Future Articles
In future articles, we will be discussing additional strategies to help you accomplish your plan!
As you have probably already ascertained, you will need this plan that you have developed. For obvious reasons, you need it to accomplish what you need to accomplish and increase your chances of success. But, also, you need it in order to increase that motivation. And, we all know that motivation helps to drive us forward toward more success. It all helps to move us forward to where we want to be and where we want to go.
This 30-day challenge is all about succeeding with our desired purposes in life. So, pat yourself on your back!